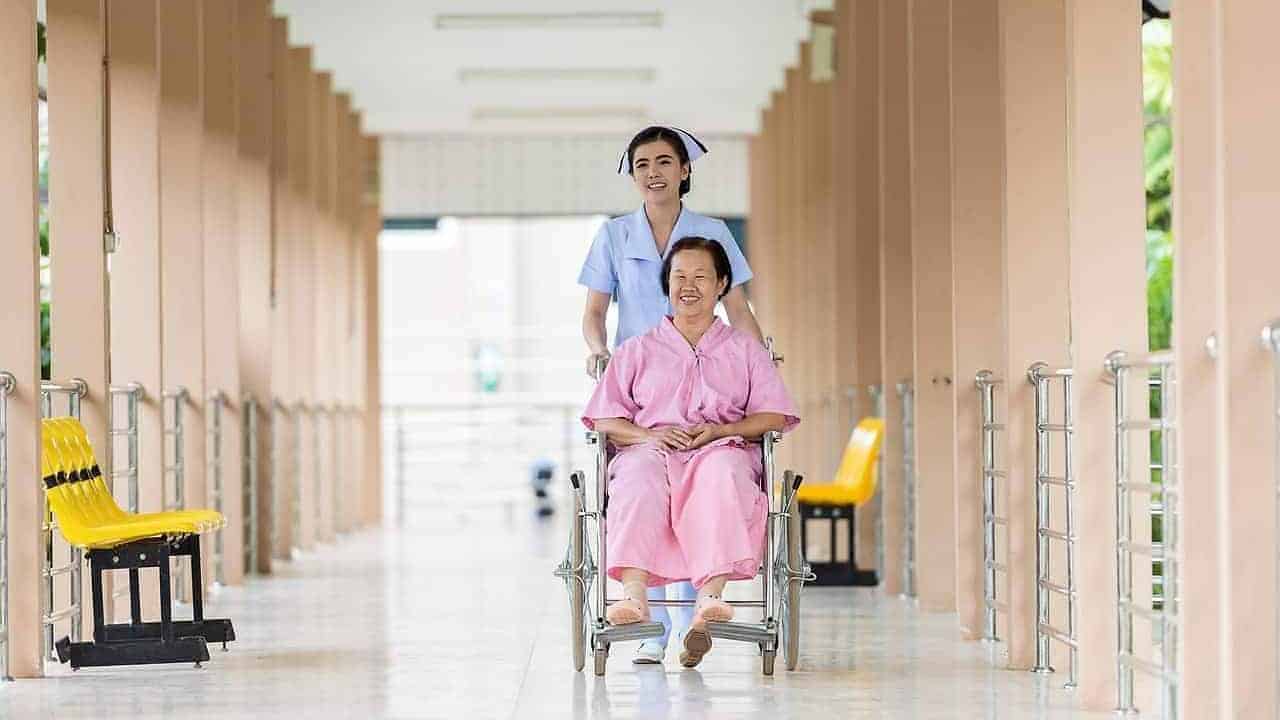 It is painful to see a loved one suffering from addiction. You want to help them in whatever way possible. A stay in a rehabilitation (or rehab) center is one of the best ways to help their recovery. But how do you find the right rehab for your loved one?
Addiction is a complex disease, often long-lasting in nature, which affects the functioning of the brain and the body. It also causes serious damage to families, relationships, schools, workplaces, and neighborhoods.
Often, finding the right rehabilitation center is the key to effective treatment of an addiction sufferer. Choosing a rehab program can be a life-changing decision for the sufferer and their caring family. Finding the perfect program for them is not easy, and we understand that.
We know from experience that a rehabilitation center pushing itself as 'trustworthy' may not actually be the right rehab. Because, unfortunately, these rehab centers care more about profit than patient recovery.
Addiction is a long-lasting disease. It's never just a matter of choice or lack of willpower. They need help.
Click To Tweet
To find the right rehab for your loved one can seem like a minefield. All the while, a lack of regulatory oversight makes it too easy for them to sell their wares.
But if you go through these 8-point checklist, you'll be able to find the right rehab that is most likely to help your loved one the best. Follow this guideline and make sure your loved one needing rehab is in excellent hands.
8-Point Checklist To Find The Right Rehab:
---
Reliable accreditation
Evidence-based treatment
Well qualified practitioners
Dual diagnosis treatment
Holistic therapy
Customized treatment
Aftercare
Genuine reviews
---
1. Reliable Accreditation
This may seem like an obvious first step, but some non-accredited rehabs can impress you with their bells and whistles, as well as accreditation from organizations that are unreliable. Look for rehabs with accreditation from CARF – an independent, nonprofit organization. That would be your number one point to check when out to find the right rehab.
---
2. Evidence-Based Treatment
When it comes to addiction, success is a little harder to quantify than other illnesses. For this reason, many rehabs get away with offering treatments that have little basis in science, or are dependent on anecdotal evidence. While they may have their clients' best interests at heart, but if there's a lack of evidence, the best intentions are worth little.
Find out from the rehab what their approach is and ask to see the evidence on which it is based. Just ask, "Can you provide me with a sample treatment plan?"
---
3. Well Qualified Practitioners
Another consequence of the lack of regulation in addiction treatment is that some rehabs get away with having unqualified professionals on staff. These people may have experience treating addiction, but without the proper training and qualifications. Such personnel should not be trusted with your loved one's recovery.
So, make sure the therapists hired by the rehab have full qualifications in psychology. Anyone providing medical treatment should also be a fully qualified medical professional. Feel no hesitance to ask, "May I see the credentials of your key staff members?"
---
4. Dual Diagnosis Treatment
Addiction often co-occurs with a range of mental illnesses. In many cases, the untreated mental illness is what led to the individual looking for solutions in substances. If you only treat the addiction, success is temporary at best.
Good rehabs offer dual diagnosis, meaning they look for and treat any co-occurring disorders. They have the right kinds of professionals (who are fully certified) and programs to treat addiction and other mental illnesses. These mental health practitioners should be highly trusted in their fields. Just because they are treating addiction does not mean they can be under-qualified in treating other mental illnesses.
---
5. Holistic Therapy
It should be clear by now that addiction does not occur in isolation. It therefore should not be treated in isolation. As mentioned, any co-occurring disorders need to be treated as well. But treatment should not end there.
To have a good chance at success, people suffering from addiction need to live balanced lives. This includes a focus on physical health, working on self-esteem and self-worth, and occupational therapy.
A good rehab offers a holistic treatment program that helps the individual go back into the world with the skills to live their best life. Mindfulness can be a great part of holistic rehab treatment.
---
6. Customized Treatment
Not only should treatment be holistic, but it should also be customized for each individual. Addiction does not present in the same way in each person, especially if it is co-occurring with another disorder.
This does not mean that they have to have entirely different programs for different people, but that there should be enough personalized support to help each person integrate the program into their own lives.
Also, find out if they have a family counselling facility. Often, substance abusers feel alone and isolated from their family. If their reason for this is an unstable family environment, then it's important to counsel the family so that they make the person with substance use disorder feel supported and understood.
---
7. Aftercare
Aftercare is about care, help, and supervision of the person once they are discharged from the rehab center. It is a vital part of full recovery of the convalescent person.
Treatment should not end once the program is completed. It is unrealistic to expect someone to go, unaccompanied, straight from the all-round support in rehab into the wider world. They need continued support to help them put what they have learned into practice.
The rehab you choose should have a good aftercare program that is more than just the occasional checkup. Parts of the program, including therapy, should continue at an outpatient level, and support should be available when necessary.
Aftercare is a vital part of full recovery of a person recuperating from addiction.
Click To Tweet
Always make sure to ask, "Do you have a formal aftercare program? Could you share with me the details about it?"
---
8. Genuine Reviews
Finally, when choosing a rehab, make sure to check the reviews. Ask the real people for reviews,we say, rather than relying solely on the online posts. Ultimately, if others have glowing things to say about the rehab, you're going to feel a lot more comfortable when your loved one checks in.
Don't simply rely on statistics which claim success rates. Look for specific statements and remarks from patients and their loved ones which actively recommend the program to others.
---
Final Words
Addiction is not always a matter of choice. It might have been a choice when the addict started out. But gradually the chemicals in the substance changed their brain structure along with their mental functions. In time, the addiction becomes a chronic disease that the sufferer themselves, at some point, want to come out of.
We have to keep this in mind when searching for the right rehab — the person abusing the substance wants to get better too. And if you were to put them under improper rehab care, they might not have a healthy outcome you expected them to have. So, you should always use a checklist to zero in on the center servicing the best rehab treatment options.
• • •
Author Bio: Nancy B. Irwin, Psy.D, is a Diplomate in the American Academy of Experts in Traumatic Stress. She is co-author of  Breaking Through, Stories of Hope and Recovery. She works as a primary therapist at Seasons in Malibu World Class Addiction and Mental Health Treatment Center.
---
---
√ A Courteous Call: If you enjoyed this, please share it on Facebook or Twitter or LinkedIn.