Welcome to The Happiness Blog by Happiness India Project!
We own exclusive rights to all content once we publish it on our site. Don't proceed if you don't agree.
Content is king, and quality content is the emperor. We expect only high-quality content.
We're picky. Even if a guest post is of outstanding quality, we are under no compulsion to publish it.
Read the following lines about our latest guidelines/rules if you wish to write for us. We reserve the right to change any of the rules without notice to any author.
Our core topics are:
Psychology and Philosophy (especially Stoicism) of Happiness
Positive Psychology and Mental Health
Psychology-based self-help, life hacks, and productivity hacks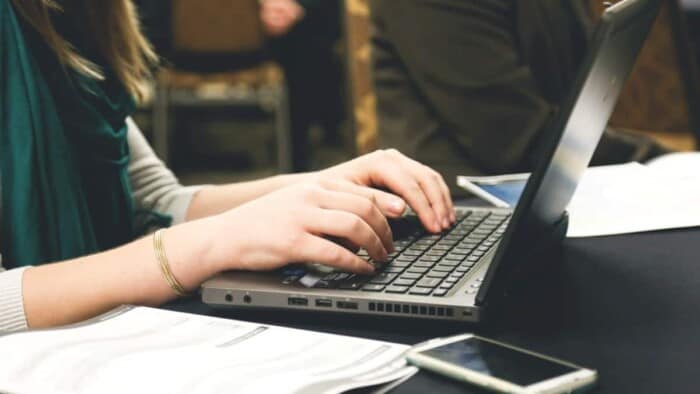 Guest Post Guidelines/Rules
If you're interested in writing for Happiness India Project©, our guest post guidelines/rules are below. Please read and follow them carefully.
✶ We give out only no-follow links to authors' personal or promotional websites.
✶ We do not link out to illegal or immoral or pronographic or spammy sites.
✶ We have stopped accepting posts with links to essay-writing sites.
✶ Read points 7, 8, and 9 for more on our rules about links.
Send us an email with the subject "Guest-Post Pitch: by (Your Name)" suggesting your article around our core topics with 3 titles with 1-2 lines' synopsis each. We love original ideas, so tell us what new ideas you are thinking of.
Let us know about some articles you wrote elsewhere to form an opinion about the quality of your work.
1500 – 2000 words: We go heavy on editing, so keep your post around 1500 to 2000 words, no less, but it could be more. This excludes your bio. Thanks in advance for the hard work you are going to put in.
Original: Don't reach us with your already published work. Make sure your article has not appeared elsewhere. We only accept unpublished original posts.
Unique: Don't send us plagiarized or rewritten work. Be authentic. Don't try us with your cleverly plagiarized, spun or rewritten articles. We always check on Quetext and Google search to find any duplicate or similar articles.
Good English: Don't push us articles with spelling errors or poor language/grammar. Write in brief paragraphs (3-4 sentences per paragraph). Keep a not-too-formal tone. Keep first-person references (I/me/my/mine) at a minimum. Don't be boring. Push yourself to tell us something new. Note that most online/screen readers expect easily skimmable articles, so write your sub-headings well.
Source Links: Provide 2-3 links to studies/facts/authoritative sources you're quoting or drawing conclusions from in your work. We expect high-quality resources to draw your information from (for example, scientific papers and news sites are great). Make sure the links are helpful and relevant.
Outgoing Links/Backlinks: Don't include links to your personal/promotional website anywhere within the article's body. Promotional links refer to links to the products or services you sell, your company's or your client's site, or your affiliate or referral links. Once submitted, we reserve the right to remove/add/edit any/all links appearing in your article.
Bio link: Your short bio of 2-3 sentences could include 1 to 2 outgoing links (backlinks). With two backlinks, one could be to your website and another to your personal social media (Twitter/LinkedIn). Take note, we only give out no-follow links to your personal/promotional website. Also note that we do not link out to illegal, immoral, or spammy sites.
We own exclusive rights to all content once we publish them on our site. We reserve the right to modify/edit submissions for content, clarity, length, and audience. Once your article is on our site, you cannot publish the same piece of content on your own site or other sites. However, if a guest author wants to link to their guest post from their own site, that is acceptable. You may also summarize and post it on your social media accounts, clearly mentioning the link to the original article on our site.
In short, we welcome well-written, well-researched, long-form, original articles. We expect you to add to our reputation for posting high-quality articles.
Since the year 2021, we no more accept posts linking to essay-writing sites.
Email us with "HIP Pitch: by (Your_Name)" as subject line to:
contact [at] happyproject.in or HappinessIndia [at] zohomail.in
We will contact you within two weeks if we like it and ask you for a full draft.
Once we publish your article, we will work hard to share it far and wide. Your contribution post on our social networks can reach up to 50k people and fetch around 300 shares. Not a bad exposure, right?
So, we expect the same from you—take an enthusiastic interest to spread it through your online and offline networks. This will help increase visibility for you as well as us. We simply love it when you share the link to your article with others wherever you hang out.
We also occasionally promote your posts in our newsletters, which goes out to hundreds of Happy Tribers.
Here is one of our popular posts: 3 Effective Goal-Setting Techniques. Do check it out to get a fair idea of the quality of our posts.
Looking forward to reading your awesome pitch!
Find me on » Twitter
---
• Our story: Happiness India