Are you tired of the constant negativity that seems to be everywhere these days? It's like a never-ending cycle of bad vibes, from the news to social media, that can really bring you down.
You try to stay positive, but it's tough. The negativity starts to mess with your thoughts, affecting your mood, your work, and even your relationships. You end up feeling drained and find it hard to enjoy the things you used to love.
Say hello to your new motivator for a more meaningful life!
Meet "50 Greatest Positive Psychology Quotes," your new ally for a happier, more inspired life. This book isn't just a collection; it's a carefully curated experience designed to lift your spirits.
With each handpicked quote and accompanying stunning visual, you'll find it easier to focus on what really matters.
Why This Beautiful Photo Book is a Must-Have:
So, if you're ready to turn the page on negativity, this book is your ticket to a life rich with positivity and purpose.
Handpicked Quotes: Each quote is carefully selected to inspire and uplift you.
Instant Mood Booster: A quick read through a few pages can turn your day around.
Stunning Visuals: The quotes are paired with captivating visuals that enhance the message.
Perfect Gift: Know someone who could use some inspiration? This book makes for a thoughtful gift.
Expert Curation: As a seasoned thinker in positive psychology, I promise you that each quote is authentic, comes from a bona fide psychology scholar, and is backed by positive psychology principles.
Don't Miss Out!
"This book is a true gem! It's my go-to for a quick morning boost of my sprits, inspiring me to be even more productive throughout the day." – Sarah
Life is too short for negativity. Grab your copy today and start living a more fulfilled life, one quote at a time.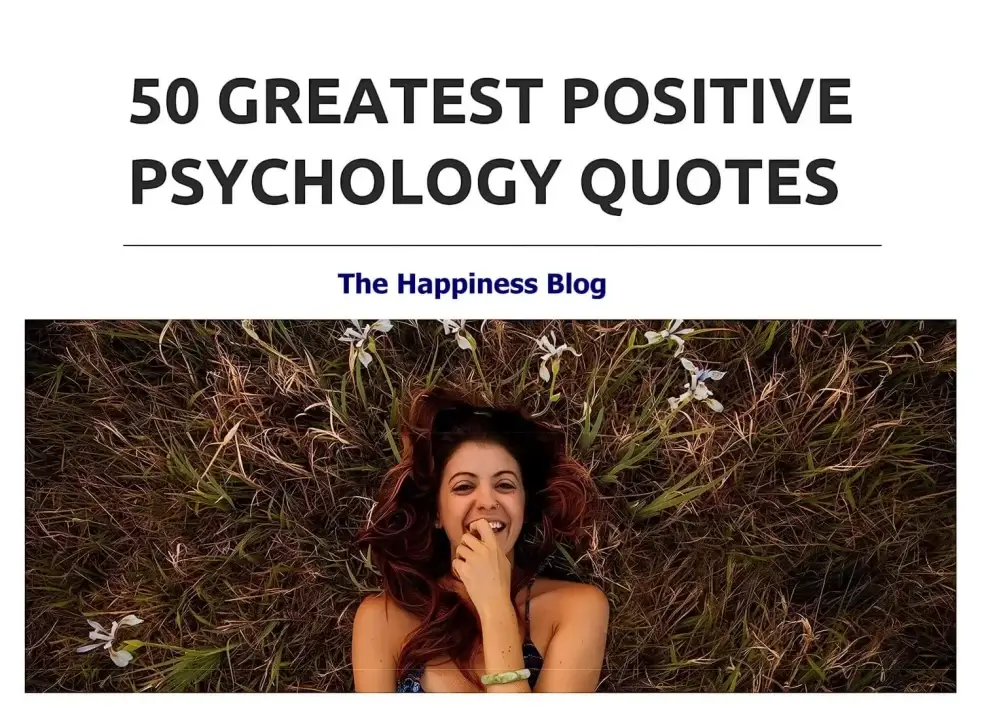 The 50 Most Inspiring Positive Psychology Quotes by Psychologists
---