Established in 2014, The Happiness Blog by Dr. Sandip Roy is a resource site on mental well-being and human happiness based on psychology and philosophy.
We help you and your loved ones become happier.
We share research-backed insights from positive psychology, sharing how you could make empathy, compassion, and forgiveness your toolkit for a more satisfying life.
If you have trouble figuring out why your happiness does not last (a psychological phenomenon called the arrival fallacy), you will learn how to keep happiness from slipping away once you have found it.
Wait, when you make a list of your loved ones, do you remember to include yourself?
Often, in the hustle of caring for others, you neglect the person who also needs your care and kindness—yourself. Self-love is not selfish, it is necessary for your well-being. Without it, you can't be there for others in a more present and meaningful way.
Motto
Happiness is more than a smile.
Mission
Help people be happier and more fulfilled.
Promote ways to find deeper meaning and purpose in life.
Inspire our online and offline community to flourish and prosper.
Vision
Our vision is to:
See the world as a happier place, with more empathy and less violence.
We believe that everyone is capable of greater happiness. So, we are committed to helping you find more joy and meaning in life.
We aim to equip you with knowledge, insights, and strategies to boost your happiness at home, at work, and in your leisure time.
Our ultimate goal is to inspire you to cultivate your own happiness without causing harm to others, and to pass on these joy-boosting habits to your loved ones.
What do we do at The Happiness Blog?
We help you get happier!
You learn how to boost your happiness, deal with difficult people, and find hacks for life's toughest problems.
This site's focus is on delivering well-researched, practical, accessible, and credible advice in the field of mental well-being and psychology.
Experience: We are backed by extensive expertise in mental well-being, covering diverse topics like positive psychology, Stoicism, and dark psychology, reflecting comprehensive knowledge in these areas.
Expertise: Dr. Sandip Roy, the website's creator, is a medical doctor and seasoned psychology writer, with his work featured on platforms like Lifehack and PositivePsychology.com, underscoring his proficiency.
Authoritativeness: Ranked among the top 20 global psychology blogs, HappyProject.in's use of evidence-based strategies and references to well-established psychological principles bolsters its authoritative standing.
Trustworthiness: Offering scientifically backed insights and practical strategies for mental well-being, the website also responsibly acknowledges its limits as an online resource, enhancing its trustworthiness.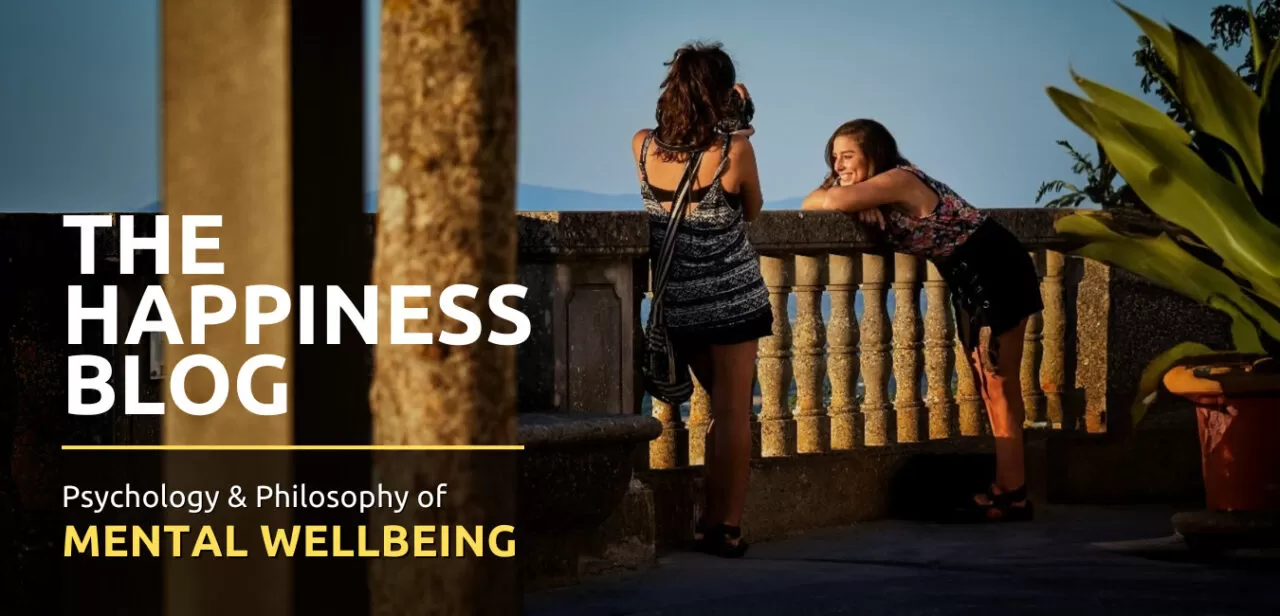 Before you dive into our origin story, read these two overlooked facts about happiness:
Happiness Myth: Do you think you need to wait before letting yourself be happy? That's a common myth. Research suggests that happiness comes before success. You don't have to wait to be happy until you've reached your goals.
Happiness Truth: Happy people do for others without expecting anything back. That's an established truth. Research says the happiest ones are usually those who do altruistic activities (acts that benefit others, without any intent to directly benefit themselves). According to science, lasting happiness can be found through compassion and service to others.
Why start The Happiness Blog?
Here's the origin story of this site:
Before launching this website in 2014, I, Dr. Sandip Roy, had been in medical practice for almost a decade as a general physician and a mental health advisor. During all these years, I have come across many of my fellow doctors and patients who were visibly successful but secretly unhappy.
They pursued happiness, and many found it, but nearly no one was able to sustain it eventually. They had their desired happiness in their lives and in their relationships, but they could not seem to maintain it.
I had been asking and engaging them on specifically these aspects of happiness for almost a year before this site's launch. I found they had no real clue why they felt so.
Two of their most thought-provoking questions were:
Why can't I hold on to my happiness when I find it?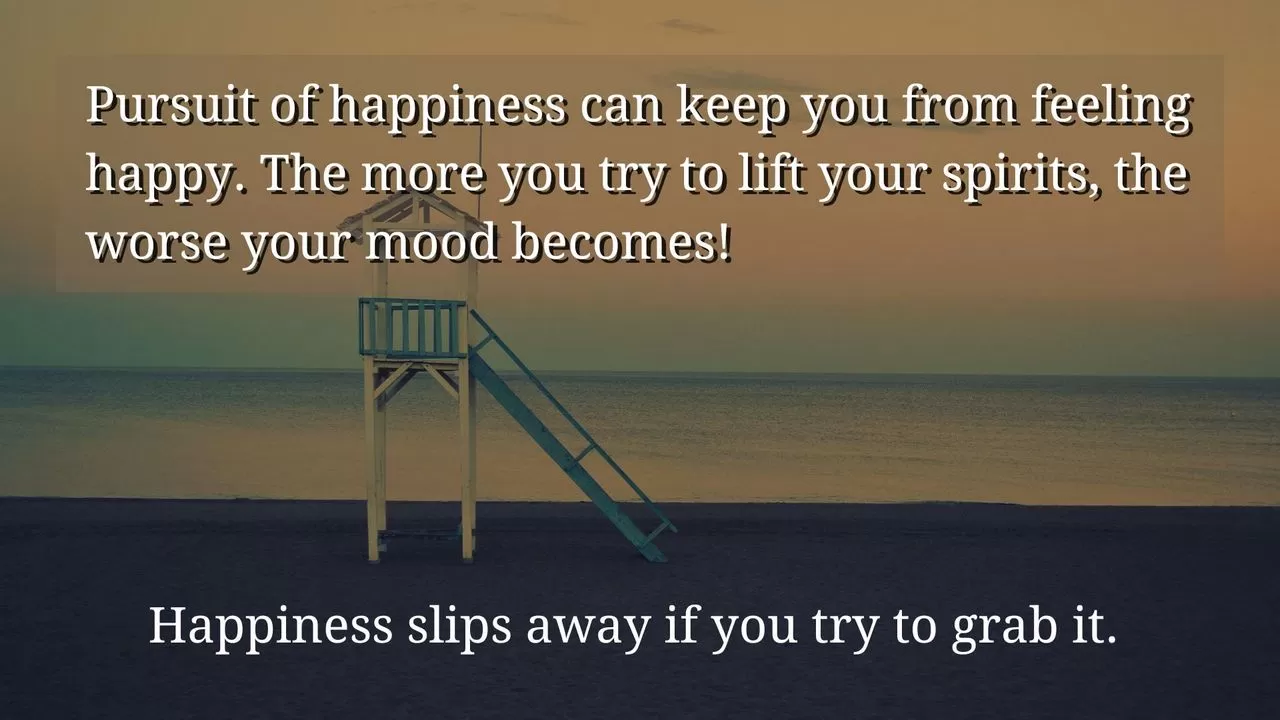 Did those questions lead me to find something vital? Yes. I found that most of them carried around some beliefs about happiness that were, at best, myths.
Like these:
If you're not happy, it's because you're not trying hard enough to be.
Happiness is a constant state, and if you're not always happy, you're doing something wrong.
I know money buys happiness, and whoever disagrees doesn't know where to shop for happiness.
I'm convinced that I cannot let myself be happy unless I have solved all my current problems in life.
I can tell you that positive thinking solves everything; you just need to visualize yourself happy holding the things you want, and it will manifest.
When I sat down to look at all the notes that I collected in my notebook, I reached one clear conclusion: They were looking for happiness in the wrong places.
They weren't happy by themselves. And thought that if they could make their loved ones happy, they would be content.
They thought that they'd finally be happy when they had achieved all the success and dreams that they desired, and had retired from an active work life.
Happiness for them was almost completely controlled by their family life and circumstances.
The first actions
So, I felt, there was a desperate need to create a community of people working together to attain sustainable happiness.
Once at least a handful of people came together to learn how they can truly have happier lives, they could spread it around, to raise the happiness levels of their loved ones and their tribes.
So, I reached out to those who could ask me their happiness and fulfillment questions. I'd initially answer those through messaging apps and emails, and gather their feedback.
Everywhere I met people, in conferences, patient-doctor meets, and even close get-togethers, I had a few happiness-related questions to ask them, and get their opinions and ideas on them.
Soon, I started to publish these as easy-to-understand, jargon-free posts based on research.
Since then, the basic premise has always been to get people to talk about what happiness means more than a smile and laughter.
I always tend to draw my data from Positive Psychology—a branch of psychology that specifically studies the nature of happiness, the well-being of human beings, and what makes life worth living.
Positive psychology focuses on qualities that make "the good life"—the 5 principles of well-being, that is, Positive Emotion, Engagement, Relationships, Meaning, and Accomplishments.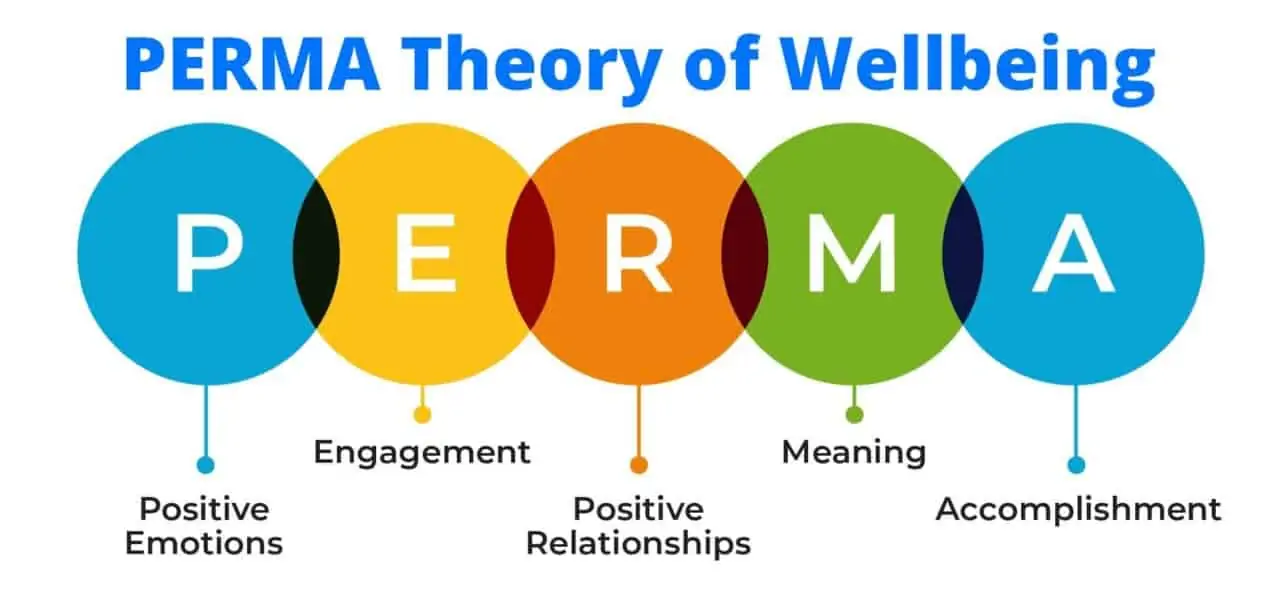 Knowing Us: The Happiness Blog
The Happiness Blog is your one-stop resource site on:
Happiness science
Positive psychology
Philosophy of Stoicism
Dark Tetrad Psychology
Specialties, Topics, & Industry
Specialties: Social psychology, positive psychology, applied psychology, education, research, Stoicism, Epicureanism, life hacks, office and workplace hacks, success, habits, and learning.
Topics: Hope, Love, Joy, Grit, Empathy, Gratitude, Optimism, Character Strengths, Introversion, Extroversion, Flourishing, and Mindfulness. And more traits of human nature that contribute to happiness.
Industry: Mental Wellness. We have no religious, political, or sect-based affiliations and welcome people of all faiths, communities, and parts of society to join us.
My team will keep merging timeless wisdom on happiness with the latest research from psychology. You can expect to hear from us through various channels, including social media, community talks, articles, and short videos.
I won't consider my work complete until I've played a part in making the world not just conflict-free, but genuinely happier.
By the way, my Big Five (Openness, Consciousness, Extraversion, Agreeableness, and Neuroticism) Personality Score: O95‐C94‐E15‐A50‐N27.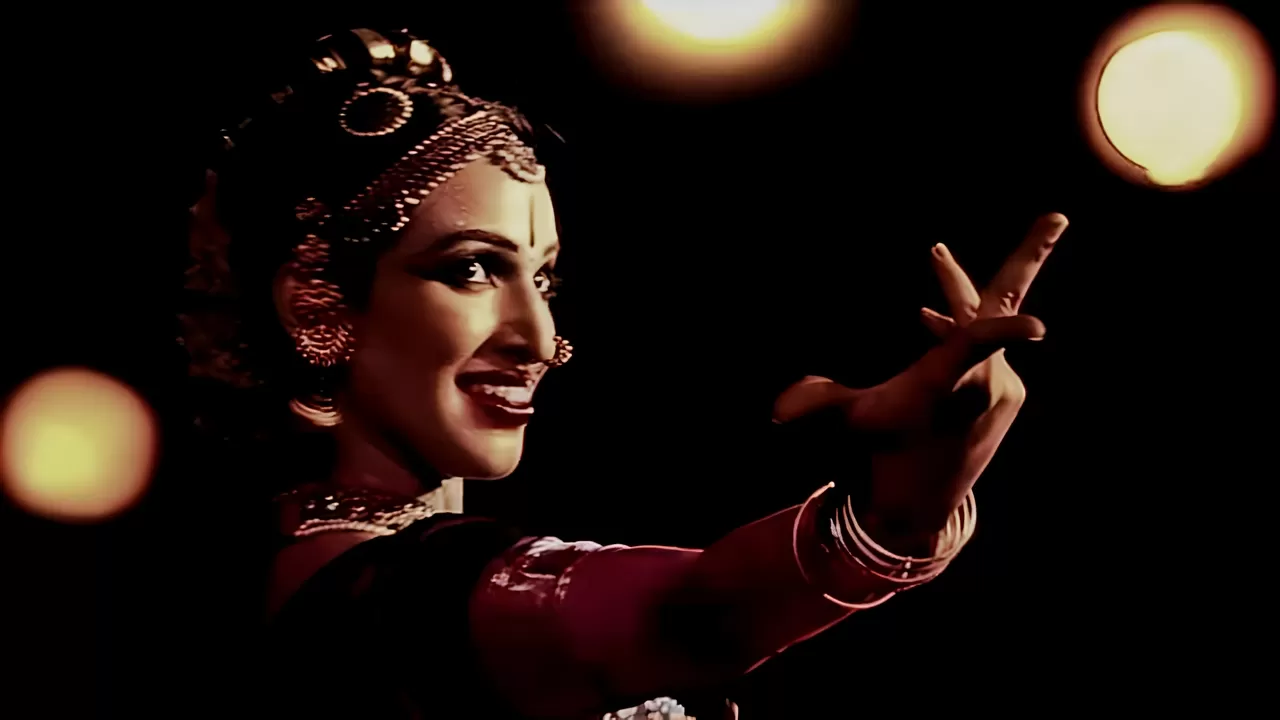 How far has The Happiness Blog gotten?
Since those early days in the summer of 2014, this website has slowly grown as a collective of authentic happiness-seekers from around the world.
Join us, if you feel you can benefit from this worthwhile happiness project and the topics match your bandwidth.
This is a beautiful photo book you can buy to support me: 50 Greatest Positive Psychology Quotes.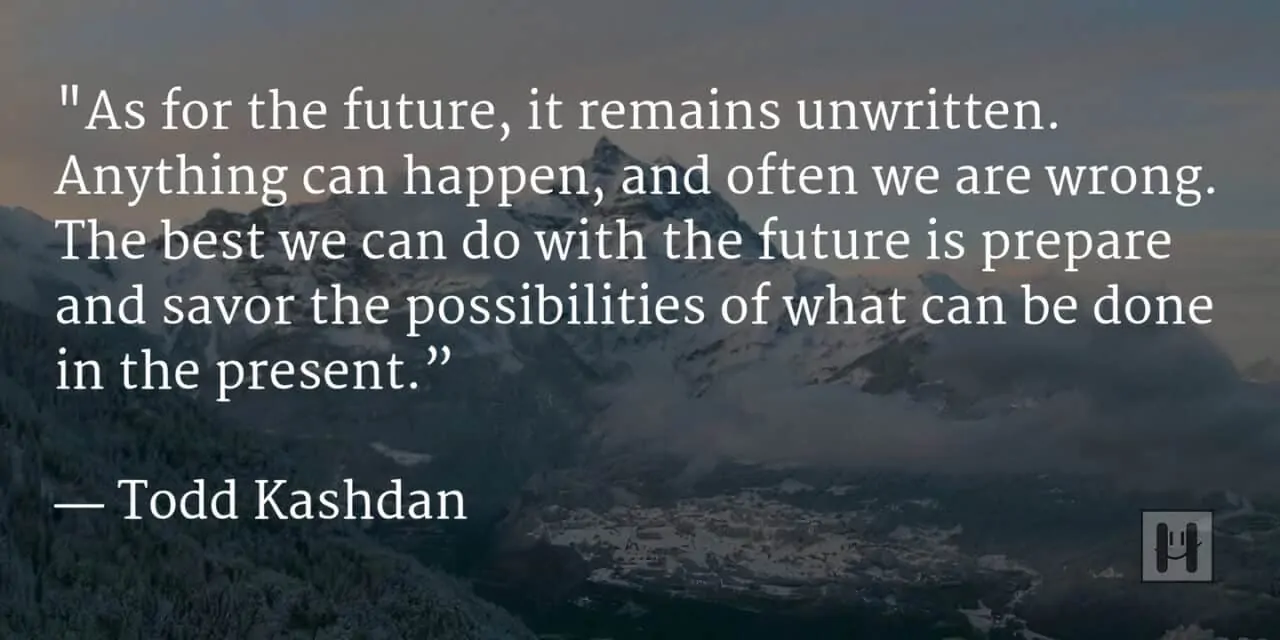 My Publications:
10 Most Popular Posts
Contact Us
Headquarters: The website has been operationally managed from Delhi, India, since June 2014.
To get in touch, go to our Contact Page.
A-450, NAN,
RamaKrishna HealthCare
,
Delhi
110096
N.B.: This website's posts are informational and based on psychological and philosophical understanding. Please know that this website's content is not intended to replace professional medical advice, diagnosis, or treatment. Please contact a counselor or a doctor to help you resolve your medical and psychological issues.