The Happiness Blog is ranked in the Top 20 of the 100 Best Psychology Blogs in the world.
Established in 2014, The Happiness Blog by Happiness India Project is a resource site on mental health and human happiness based on psychology and philosophy. We also share the latest from the science of well-being and life satisfaction, via social media, blog posts, lectures, and workshops.
The Happiness Blog is your one-stop resource site on:
Happiness science.
Positive psychology.
Philosophy of happiness
Life-hacks to a happier life.
About Founder: Dr. Sandip Roy
Hi, I'm Dr. Sandip Roy and in 5 words: "I help people get happier."
I have in-depth expertise in mental health writing. Have written 1+ million words on mental health and the psychology and philosophy of happiness, since 2014.
My writings have been featured on Lifehack, Wequip, Happify, The Positive Psychology People, Growing With Gratitude, PositivePsychology.com, The Positive Times, The Till.
My articles have been mentioned in Lawyer Monthly, Brainz Magazine, Intuit Mint Life, My Personality, Scary Mommy, Springer Link, How Stuff Works, University of Kentucky Human Resources, University of Mexico Human Resources, Masaryk University (MUNI), The University of Alabama (Lindeman Lab), Find Your Spark, AppAdvice, Edith Cowan University Blog, Her Campus at U Penn, American Society of Health-System Pharmacists, eCycle, The Simplicity Habit, etc.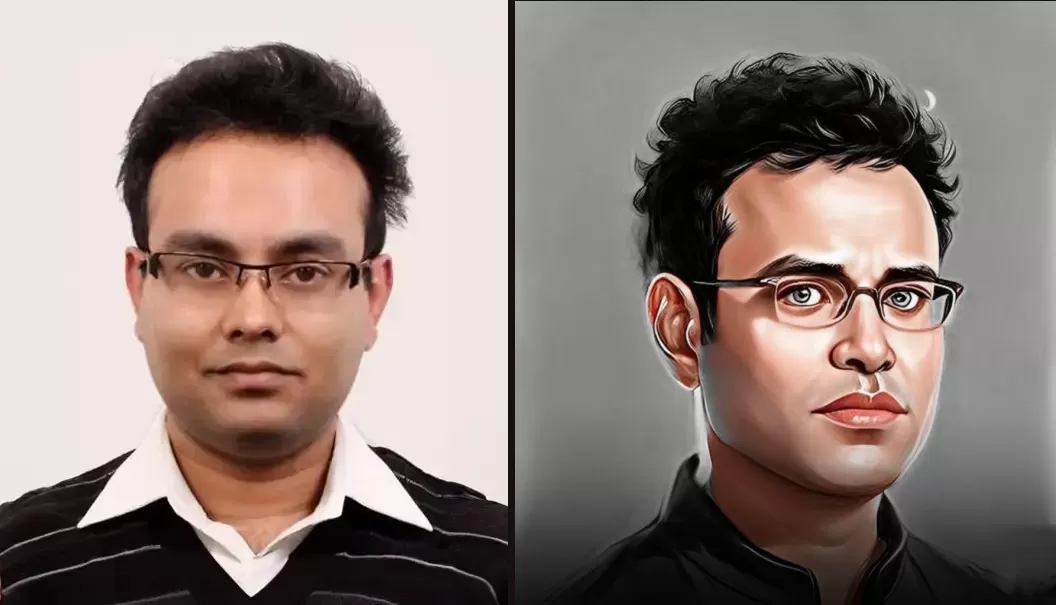 My primary career is that of a practicing medical doctor, being board-certified by the National Medical Commission, India. Also, the Founder and Chief Editor of The Happiness Blog.
My interests are in positive psychology (the science of happiness & well-being), hacks to a happier and easier life, and Stoicism.
I help my audience discover solutions from science and philosophy on how to:
I have been practicing as a general practitioner and family physician for more than a decade. I currently live in Delhi, India.
Besides practicing at my clinic, I also speak to the general audience on Happiness Science. I talk about how they can raise their happiness levels, and how it can have a massive impact on their personal and professional stories. I base my happiness-enhancing techniques on psychological research.
Motto: Let's bring more happiness into our lives.
Positions:
Chief Medical Director at Rama Krishna Healthcare, a multi-clinic that serves a semi-urban population in Delhi, since 2001.
Content Development Manager at Elsevier Clinical Specialties for a brief period in 2007. Worked on the initial phase of the ECAB (Elsevier Clinical Assessment Board) pilot project.
Emergency Medical Officer at Batra Hospital and Medical Research Center (BHMRC), Delhi; Kailash Hospital, Noida; Prakash Hospital, Noida; Dharamshila Hospital, Delhi; at various times before 2001.
Publications:
Psychiatric Disorders in Pregnancy in the textbook Selected Topics in Obstetrics and Gynecology For Postgraduates and Practitioners, 2009.
Critique of positive psychology and positive interventions in The Routledge International Handbook of Critical Positive Psychology, 2018.
Quoted As Credible Source:
• Quoted in the daily newspaper Deccan Chronicle:
• Also quoted in the daily newspaper The Asian Age in the article Correlation Between Food And Depression.
Know More About Our Origin Story, Mission, & Vision
E-E-A-T (Experience, Expertise, Authoritativeness, and Trustworthiness)
Overall, this website (https://HappyProject.in) demonstrates high levels of E-E-A-T through the experience and expertise of its creator, its authoritative ranking in the psychology blogosphere, and its commitment to providing trustworthy, science-backed content. The site's focus on delivering well-researched, practical advice in an accessible manner contributes significantly to its credibility in the field of mental well-being and psychology.
Social Media Links:
---
We use affiliate links (see disclosure). Read our cookie policy.