Human life is full of ups and downs. This simplest guide to Acceptance and Commitment Therapy (ACT) will show you how to be psychologically flexible, and win the inner battle with your past experiences.
Any one of us can be mentally shattered by the emotional breakdowns we go through. The availability of proper support systems makes it easier for us to cope with the challenges we face in life.
Emotional and psychological insecurities plague those who do not have access to appropriate support systems. Such people need the assistance and guidance of a skilled therapist, who can help them rise above their stressful past and live a balanced and calm life.
Acceptance and Commitment Therapy (ACT) is one such therapy that helps people to fully enjoy life. Here, we have tried to simplify the therapy to help you understand it. Let us have a look at this value-adding psychotherapy which helps people come out of their distress and lead a meaningful life.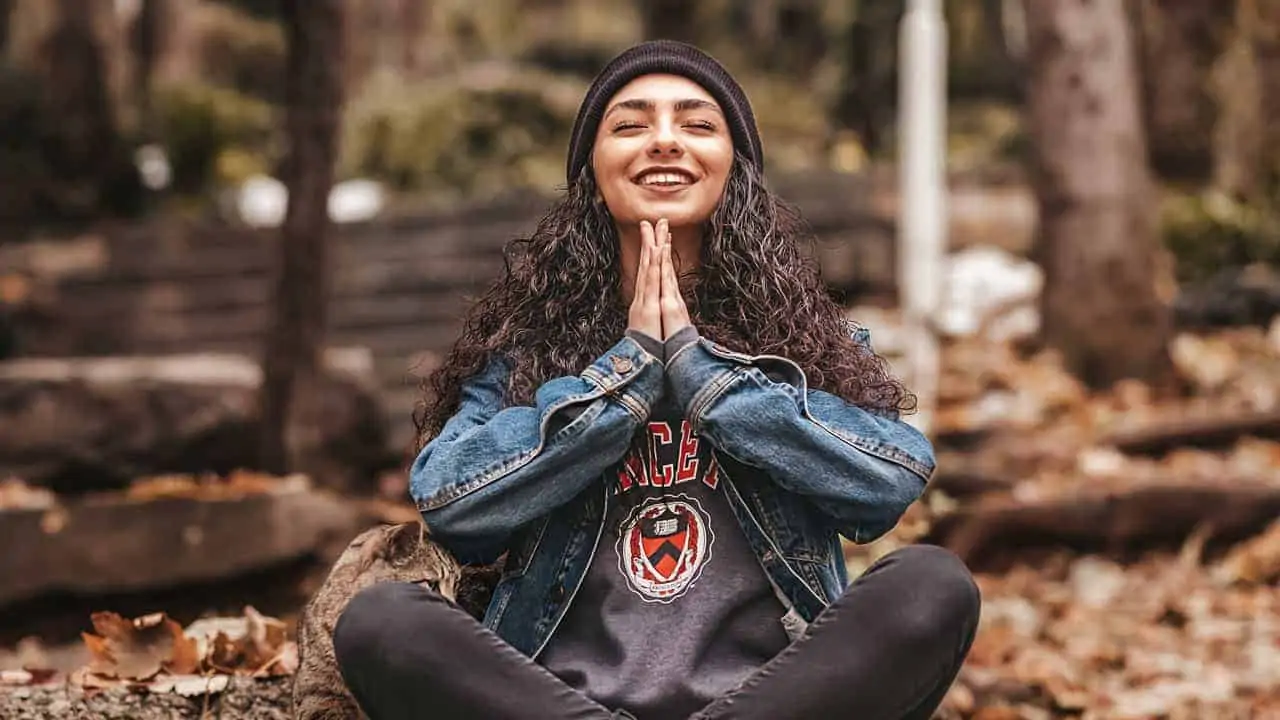 Key Facts About ACT
The therapy we are referring to here is Acceptance and Commitment Therapy.
Acceptance and Commitment Therapy is a form of psychotherapy.
It is recent, modern, and has strong scientific backing.
This aspect of psychology is based more on human behavior i.e dependent on thought processes.
Acceptance and Commitment Therapy is mostly about instilling mindfulness in people who are bogged down psychologically because of pessimistic thoughts.
ACT works on the behavioral traits of people to make them realize their true potential to its fullest extent.
It stresses one's physical body to de-stress their mind that is dejected due to life events experienced in the past.
It even teaches people suffering from chronic medical conditions to live a life that is value-based and stress-free.
Parts of ACT
Acceptance and Commitment Therapy is based on 3 major areas that go around the habit of building mindfulness into the present moment.
Focus area 1 – Resolve or Defuse the Past
Focus area 2 – Accept the Present Reality
Focus area 3 – Live the Present Moment with Awareness
Let's look at each of the above focus areas to get some clarity:
---
Resolve Or Defuse The Past
It is at this stage of the Therapy that the person being haunted by past event(s) is taught to let go of the non-productive thoughts completely. By making the required modifications to their belief and memory systems, the therapist slowly distances them from their painful past.
Accept The Present Reality
During this stage of the therapy, the therapist teaches the concerned to allow the pessimistic sensations and feelings to pass through the mind without resisting the same. This acceptance helps in overcoming the grief/past and looking at it as an observer to move ahead in life.
Live The Present Moment With Complete Awareness
This is the final stage when the therapist teaches the person to live in the present. Be aware of the surroundings and focus on the actions, thoughts, etc. occurring at the present time. People learn to be more curious and open to the present moment in which they live in. They embrace their current life, accepting the past, without any negative feelings about their past disturbing them in any way.
Duration of ACT
We get affected by various kinds of psychological issues that can be classified as Anxiety Disorders, Somatic Disorders, Dissociative Disorders, Mood Disorders, Suicidal tendencies, Schizophrenia, Phobias, and Personality Disorders. Each type of psychological issue is treated by Acceptance and Commitment Therapy for varying durations of time. Also, the duration depends on the receptivity of the person undergoing the therapy.
Ultra Brief Therapy: ACT that lasts half an hour or so is generally referred to as Ultra Brief Therapy. Ultra Brief Therapy treats psychological aberrations that are very minor in nature.
Brief Therapy: Psychological conditions like schizophrenia that are more chronic get treated through ACT in four hours of time. The therapist may decide to split these four hours into one or two-hour sessions depending on the requirement. We term such short-duration sessions as Brief Therapy owing to the nature of the same.
Medium Term Therapy: Some psychological issues require an extended therapy period, which may be around eight hours or more. These may be characterized by chronic pain and are referred to as Medium Term Therapy.
Long Term Therapy: ACT that goes on for over 80 hours is usually referred to as Long Term Therapy. Long term therapy is generally given to people who suffer from severe personality disorders.
Mindfulness Brief
How can we understand mindfulness from a therapeutic angle?
Mindfulness, in a simple way, is being mindful (aware) of oneself.
Being mindful of oneself includes both at physical as well as mental level.
Being mindful of one's physical self relates to the physical body.
Being mindful of one's thoughts relates to the mental aspects of humans.
There is the third 'self' which can be termed as the 'observing self'. This has the potential to observe both the mental and physical aspects of oneself in a focused and undistracted manner.
Observing can also be termed as awareness when it is related to Acceptance and Commitment Therapy.
Awareness in its purest form makes it possible for people to observe one's feelings (felt through the five senses).
Awareness paves the way to decipher the thoughts that pass through one's mind easily.
Now that we have clearly understood the real meaning of mindfulness from a therapeutic angle, let us have a detailed look at the three focus areas of Acceptance and Commitment Therapy.
Final Words
In summary, Acceptance and Commitment Therapy (ACT) treats people suffering from psychological disorders in 6 simple steps:
Psychologically being present in the current moment
Detaching oneself consciously from the distressing past
Accepting the entry and exit of pain and struggle without getting held back
Observing oneself in its entirety by practicing mindfulness consciously
Standing by the values one wants to live by
Remaining committed to acting on the values one wants to stick to
Acceptance and Commitment Therapy teaches people to be psychologically flexible. It helps people to succeed against the inner battle that is based on their past experiences. At the end of the Therapy, people learn to overcome their inherent fears and exhibit high levels of commitment towards change.
• • •
Recommended book: What Makes You Stronger: How to Thrive in the Face of Change and Uncertainty Using Acceptance and Commitment Therapy – Louise Hayes, Joseph Ciarrochi, Ann Bailey.
• • •
• • •
Author Bio: Punam B Khokhar is an English teacher and life skills trainer, whose programs are based on psychological models and mindfulness. Find her on LinkedIn.
---
• Our story: Happiness India
---
√ If you enjoyed this, please share it on Facebook or Twitter or LinkedIn.