Before You Got Cheated Upon
When a person cheats on their partner, mostly they make expect and make sure it will never out them. The cheater knows well if the truth gets out, they will open themselves to criticism and judgment, to begin with, and castigation and desertion to end with.
We're not even talking of the vengeful sociopaths here, who would get down to controlling and subduing you once they catch you in a precarious pose.
But the roots of that story lie a little further back in time.
People often ask a couple how they met, but do not dare to enquire how is it going. In a relationship, we expect everything is going right if a couple looks happy together. So, we don't find out if they're thriving or barely surviving.
Strangely, even they don't ask that question to each other. That's how they miss the early symptoms of trouble they could have fixed.
Why Did They Cheat After All
There are many reasons a person would cheat on their partner or spouse. Sometimes people cheat for their own personal needs, while at other times they cheat because of the constant pressure from a stressful relationship.
The common reasons for infidelity are lack of communication, lack of respect, low compatibility, emotional or physical disconnect, boredom, or financial insecurities. One recent reason is more opportunities to cheat with the rise of internet-based "infidelity" services as Gleeden and AshleyMadison.
Whether they were on to a one-time thing or are a habitual cheater, the first two truths you must face and accept are:
1. There would be reasons they cheated on you
2. You are not the only one they cheated upon
The next issue comes with deciding the course of action. There are three main options here:
1. How to get back at your cheating partner?
2. How to get over your cheating partner?
3. How to forgive your cheating partner?
If it's the third one you're considering, then this is the place to find help in seeing things a little more clearly. Of course, the best way to handle this is to see a relationship therapist.
Between Cheating And Forgiving
If we look at things from the wrong side, we may find the cheaters often kept holding back a lot of feelings deep down. Even before you felt angry or resentful, they were feeling angry and resentful for quite a period of time.
You must address those dark emotions of theirs before any attempt at resolution. Were they suffocating in self-absorbed perennial pain?
And then it comes to handling your feelings. Many of us have had our hearts broken when betrayed—and we always wanted to get over it and move on. But when we get caught up in rage and hatred, it's hard to forgive the person you thought truly loved you.
Even when it turns out to be a stupid mistake, it's hard to believe anyone would cheat on their partner. It hurts to be betrayed; you feel you'll never get over it. It is daunting to live in a world with no one to trust.
The worst part is, when you love them, it becomes even harder to forgive the offending partner.
If they have cheated you, the pain can be so unbearable that you may feel it's impossible to forgive the other person. Still, you must forgive your partner and move on. Because forgiveness is for freeing you and laying your claim to a happier life; it is not for them.
The Cheater Doesn't Deserve Your Forgiveness
That truth and trust are the foundation for any long-term partnership is a naturally given. If a couple has trust issues, then the relationship looks doomed for damage.
So, by the time you find out your partner is a cheater, the first thing on your mind is why did they do it? And how could you continue with the person who betrayed your trust?
The answer to the second question lies in the art of forgiveness. You should forgive them even when you know they do not deserve it. You forgive them because forgiveness is for your own peace of mind.
Real people struggle with forgiveness. Not only do they find it difficult to let go of the anger and resentment, but they also struggle with the mental, emotional, and even physical distress that comes from holding onto those septic feelings.
What forgiving does is emptying the part of your mind crammed with toxic emotions. It's like pulling down an ugly building that's blocking the sun so you could plant pleasant thoughts and memories there.
How To Forgive A Cheater
There is no "one size fits all" for forgiving an offending partner.
Depending on the relationship, the methods of forgiveness may vary. Some couples choose to ignore the infidelity completely and move on, without ever talking about it. While others continue the relationship, but distrust each other in a way that makes it difficult to have emotional intimacy.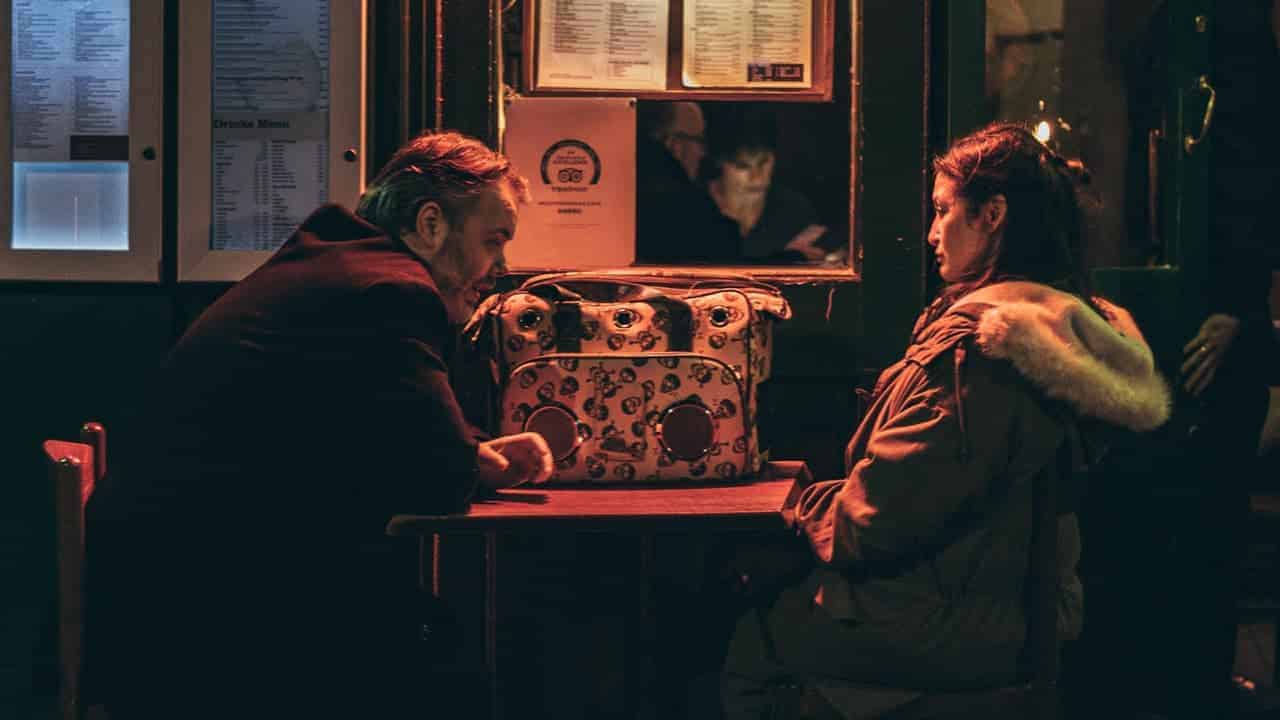 In the aftermath of infidelity, if you want to forgive but are unsure how to, here are some steps:
1. Decide whether to forgive the cheating partner
Everyone has been a victim of infidelity in their life. You may have heard that forgiveness is the key to healing.
But, is forgiving the person you're cheating on the right thing to do? Or is there a healthier way of solving the issue, like breaking off for good if the offending partner is a narcissist or gaslighter?
For some, it's a one-off stray. You know they will work hard to revive the relationship. So it's easier to extend an amnesty.
Some are serial cheaters. Forgiving them and inviting them back into your life changes nothing. They would cheat again, only this time, they will be more careful.
Sometimes people break off after a partner cheats but choose to stay friends. Then after years of staying connected, they might decide to re-partner again. So, from choosing not to forgive, they finally forgive.
Forgiveness after infidelity can come late, and reconciliation may come even later. And finding the loose ends of a lost trust may take even longer.
2. Ask your partner why did they cheat on you
If you discover they have cheated on you, you may spend days wondering why did they cheat at all.
So, why do some people cheat on their partners and spouses? Is it the thrill of the chase? Does it stem from an inability to cope with life's pressures? Was it a mere indiscretion? What was missing in the relationship?
Some common reasons are a simple desire to have sex, do more of it, or explore an exciting take on it. Perhaps it was a safe opportunity, or an unmet physical or emotional need.
Some odd reasons could be a challenge to test their own desirability, probing the durability and strength of the relationship, or having a revenge affair after their partner's cheating, whether imagined or real.
Usually, women tend to cheat for emotional reasons, like falling in romantic love or finding an intense connection. Whereas men tend to cheat more for physical reasons, like boredom in their intimate lives or finding someone way more attractive.
Whatever might play on your mind, the best way is to set aside your guesses and get them to say it for the record.
3. Rebuild trust after your partner cheats on you
Often, the trouble starts with some sort of breakdown in communication. For a long time, you didn't ask if anything was wrong, and they didn't tell if anything was bothering them.
That's the cue to rebuilding trust in a relationship. You talked less. So now talk more. Take active steps to fill the gaps and exchange more information about each other's feelings and thoughts.
If they have cheated on you and then left you or even ghosted you for a while, you may have a few questions buzzing through your head:
How should you act in front of your partner so they don't see your frustration or vulnerability?
What can you do to get them back in your life without appearing too desperate?
How could you have known beforehand he/she was an unfaithful person?
How can you give it another shot and rebuild trust with your partner?
Now, you may have heard a good deal of advice from friends, but you may not know which way to go for rebuilding trust with your partner.
One effective way is to spend more time doing activities together, like redoing your living quarters or going on outdoor adventures. Find out some other ways to rebuild trust here.
4. Get them to assure you they won't cheat again
If you're looking for a quick way to make your spouse promise to never cheat on you again, a new study says you're wasting your time.
Researchers found the more hours a husband or wife spent on their partner's concerns, the more likely they were to cheat.
The study, published in the Journal of Social and Personal Relationships, surveyed 268 couples for six weeks and found that the more time one partner spent giving advice and listening to their partner's problems, the more likely they were to engage in infidelity.
So, the right way to go about it is to get them to give it in writing they will not cheat again. They may have been an awesome person before being caught, but they must clarify their intentions about their affair partner.
The greater onus to build a stronger relationship is on them now.
5. Agree on precisely what to do if they cheat again
When your trust gets violated, it hurts you the most, because now you do not know how to trust that person again. It's like we lost our entire investment in the relationship.
You even wonder if you could ever trust people in any of your future relationships.
One of the most common reasons couples cheat is due to one person wanting to end the relationship. They have been wanting it for some time, but could not bring themselves to announce their intention.
So this infidelity was their way of breaking loose from the relationship by getting caught.
Whatever the case, get them on record spelling out clearly what treatment do they expect if you catch them again? Let them know if they behave defensively and try to justify their betrayal of trust, you would end the relationship.
6. How to ask for a breakup or a separation
Breaking up is a tricky act; you have to sail through a storm of emotions and reactions. Break-up advice can come from your family, friends, and even strangers on news media.
There is no one right way to do it, or the right person to do it with. Here are some observations to guide you:
Breaking off and going on a rebound affair is almost always the wrong path. It gives you an ego boost, but also comes with its own set of compromises and oversights. In time, you'll likely regret it.
First, deal with the leftover emotions from the previous one. Settle the question of what did you expect from the relationship. Analyze how much you received of what you wanted.
What lessons did you take from it all? Do you really want to walk out of the relationship for good, or do you want some time off? How would you go about losing a significant other?
If they changed drastically after being found out and admitting their mistake, ask them point-blank if they want to leave the relationship. Give them a few days to think it over, but get a definite answer from them.
Then, get ready to sit down and discuss a breakup.
The difficult thing about breaking up is how to go about it, especially if you believe your partner is the soul mate you've been looking for all your life.
Breakups can cause hopelessness, helplessness, emptiness, mutual depression, prolonged distress, or adjustment disorder.
Often, instead of talking about ending the relationship, one turns their partner into a villain. They behave erratically and keep justifying their irrational acts as being prodded on by their partner. They might even resort to stonewalling or show passive aggression.
It is usually better to consult a relationship expert rather than trying on your own to end a long-term affair or mend one already fraying on the edges.
Final Words
Your partner may be physically faithful but emotionally unfaithful to you, and both are a form of cheating.
Emotional infidelity is when, from time to time, your partner seeks emotional support from a person other than you. Thirty percent of long-term couples experience emotional infidelity in some form, according to a University of Utah report.
When a relationship ends, it's hard to let go of the past. Sometimes you'll never truly recover after a broken relationship. But you must learn to move on. Try these:
Don't dwell on the past
Look to start a new chapter
Find happiness and stay happy
• • •
How Can You Forgive Someone Who Keeps Hurting?
• • •
Author Bio: Written and reviewed by Sandip Roy—a medical doctor, psychology writer, happiness researcher. Founder of Happiness India Project, chief editor of its blog. Writes popular science articles on happiness, positive psychology, and related topics.
---
• Our story: Happiness Project
---
√ If you enjoyed this, please share it on Facebook or Twitter or LinkedIn.