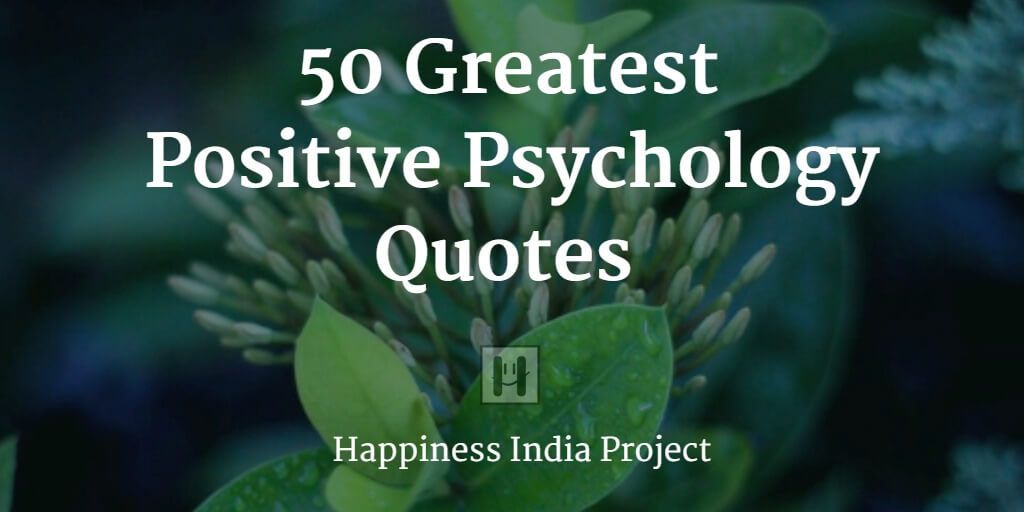 We tried to include everyone that is Who's Who of Positive Psychology. We also included quotes by some giants who are not positive psychologists, but without those of their words, the world would have been poorer. As we searched through the publicly available resources, the journey became increasingly fascinating and we rushed to include Carl Rogers, Abraham Maslow, Sigmund Freud, and Carl G. Jung.
We also went a little adventurous and included some great quotes from people who were or are inspirational masters of their trade, but incidentally not from the world of psychology, as Nick Vujicic, Dalai Lama, Paul Romer, and even Kurt Cobain.
We briefly point here that it was in 1998 that positive psychology was formally introduced to the world by Martin Seligman along with Christopher Peterson, Mihaly Csikszentmihalyi, and Ed Diener. By the way, it was Maslow who coined the phrase 'positive psychology' in 1954.
This post turned out to be a viral post containing the greatest collection of Positive Psychology quotes ever! We feel ever too humbled and grateful.
As of Oct 2016, this post has seen 1,006,505 hits and has been shared virally over social media, with Facebook shares clocking at 3,600, Twitter at 551, LinkedIn at 403, Google+ at 70, and Pinterest at 725! Making it so far the most widely shared 'Positive Psychology Quotes' post ever on the internet!
Please enjoy these 50 Greatest Quotes on Positive Psychology. Share it Further and Farther!
50 Greatest Positive Psychology Quotes 
A joyful life is an individual creation that cannot be copied from a recipe. - Csikszentmihalyi Click To Tweet
It is not primarily our physical selves that limit us but rather our mindset about our physical limits. ― E. Langer Click To Tweet
Love is that micro-moment of warmth and connection that you share with another living being. - B. Fredrickson Click To Tweet
Love and work are to people what water and sunshine are to plants. - Jonathan Haidt Click To Tweet
Nothing in life is as important as you think it is, while you are thinking about it. - Daniel Kahneman Click To Tweet
We all die. The goal isn't to live forever, the goal is to create something that will. - Chuck Palahniuk Click To Tweet
We need each other. The sooner we learn that, it is better for us all. - Erik Erikson Click To Tweet
 Happiness is not out there for us to find. The reason that it's not out there is that it's inside us. Click To Tweet
Every person...is full of great possibilities that can be realized through imagination, effort, & perseverance. Click To Tweet
Being entirely honest with oneself is a good exercise. - Sigmund Freud Click To Tweet
Becoming is better than being. - Carol S. Dweck Click To Tweet
Happiness is the only thing that multiplies when you share it. - Albert Schweitzer Click To Tweet
We can regret less and be grateful for what is good in life. - Barry Schwartz Click To Tweet
The difference between misery & happiness depends on what we do with our attention. - Sharon Salzberg Click To Tweet
When we are grateful, we affirm that a source of goodness exists in our lives. - Robert Emmons Click To Tweet
A crisis is a terrible thing to waste. - Paul Romer Click To Tweet
Denial is a useful defense mechanism until it's not. - Rosalind Kaplan Click To Tweet
Final Words
We might have missed a whole lot of quotes that should have never been overlooked. We apologize. Please include a comment on which positive psychology quote we have missed. Thank you! (And, yes, Todd B. Kashdan makes double appearance!)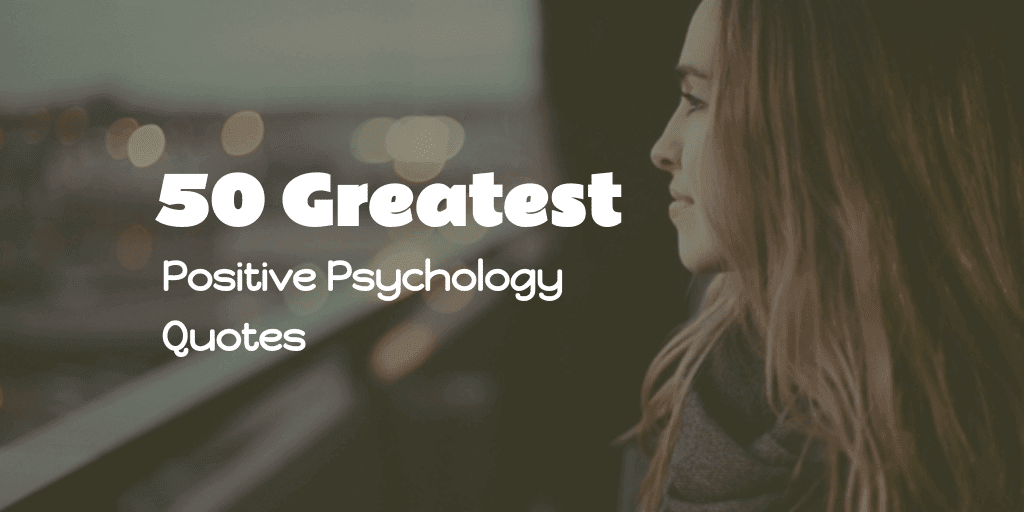 √ A Courteous Call: If You Enjoyed this, Please Share it on Facebook or Twitter or LinkedIn below.